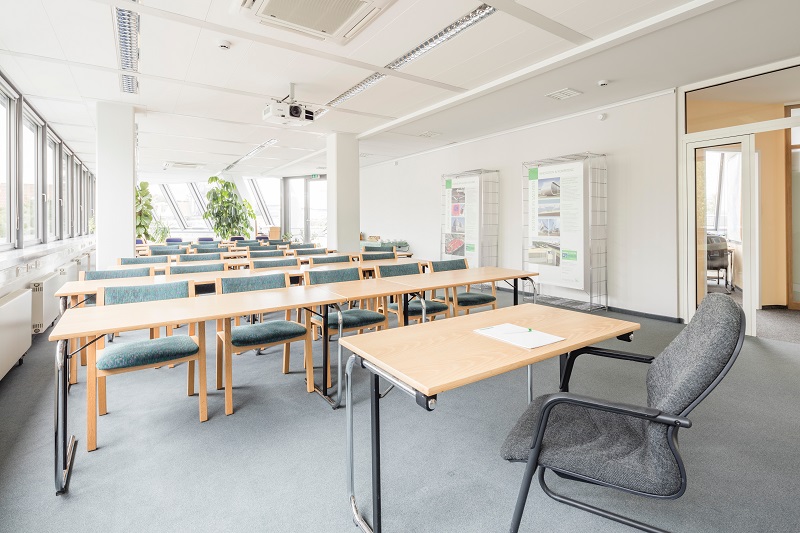 Corporate space planning is a very important stage in an interior design project. If it is not carried out properly, it can cost a lot to the business owners.
When it comes to a purposeful space planning, our top priority is to understand clients' current and future operational needs, before proposing a layout plan that is future proof. Change is the only constant and re-configuration of workplace is inevitable when the business environment changes. Senior management's and designer's foresight in anticipating realistic growth and needs, and incorporating flexibility to make a workspace adaptive enough to unanticipated changes can minimize the cost of re-configuration. One simple but good example is we usually do not recommend our clients to have the meeting room built at the rear of the office to avoid visitors have to pass through the open work area to reach the venue. This can prevent our client from having to relocate the meeting room to another zone if the number of visitors is increasing or when the management wants to impose a greater security, privacy and confidentiality control to the workspace. (Read case study Eastland Produce @ The Adelphi.)
Workspace is a place consists of different work areas serving variant functions. Production area, meeting zone, quiet room, pantry, classroom, activity room, training room, lobby, open work area, restroom, laboratory, janitor room, control room, kitchen, trash room and many more are making up a workspace. And all this individual area differs significantly across industries. E.g. A hotel lobby versus a start-up reception area.
Pattern of Circulation
Once we understand clients' primary activities and strategic requirements of their space, our designers will start to work on the layout proposal which is then will be submitted back to client for approval. A well-planned workplace is a place facilitates coordination through easy traffic flow (circulation). A straightforward pattern of circulation enables staff and visitors to easily identify the way to the desired locations (meeting room, workstation) or service elements (restroom, pantry, lift lobby). Senior management who are most familiar with organization's operations, processes and functions will also decide departments that are closely connected and should ideally be placed near to one another.
Office Workstation
We mentioned before that one-sized furniture and workstations may not work well and fully meet users' needs. However, having too many forms of workstations can be a recipe for corporate space planning disaster. Workstation typically from 75 to 80 net square feet works for most employees including middle management personnel. Workstation panel not more than 65 inches in heights allow better penetration and distribution of (natural) light across the office, creating a brighter and more pleasing ambience.
Placement of Furniture and Switch
Wrong placement of furniture or placing the wrong furniture hinder productivity and obstructing flow. Know more about the importance of the right office furniture here. Besides, locating the adequate number of outlets and switches at the right spots is equally important.
Space Planning for Better Accessibility
Incorporating accessibility in the workplace should start at planning stage too. The intention to install ramps, automatic doors and aisles with sufficient width, high and low or adjustable height basins and cabinets, grab bars in the restrooms can affect how a space is planned.
Older buildings may subject to a greater extent of accessibility code violation and non-compliance and hence renovating these places may necessitate additional costs.
(Read: Code on Accessibility in the Built Environment 2019)
Conclusion
All in all, an effective workplace space planning is the outcome of seamless coordination, thorough understanding of prerequisites and professionalism among clients, designers and the project team.