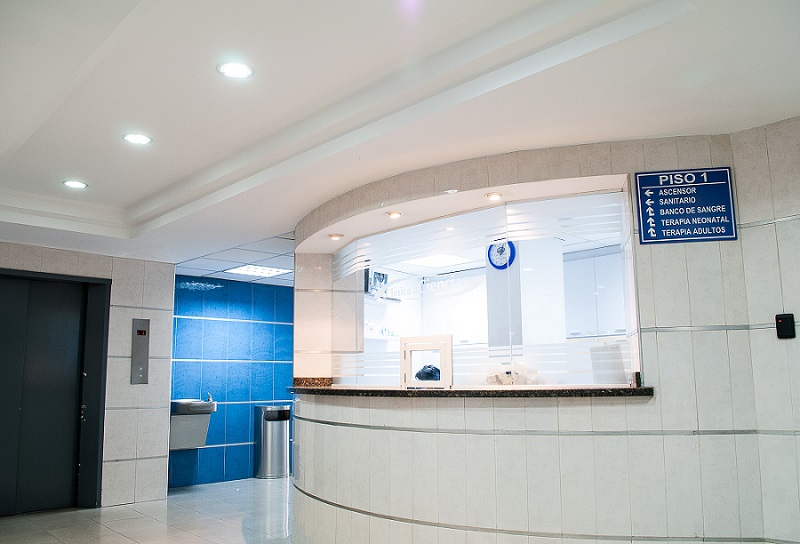 We can give a good impression to our first-time visitors through a well designed reception area. A clean, bright and spacious reception area with modern and comfortable furnishings can definitely leave a vivid and pleasing experience to those who have used the communal area. By incorporating designs for a better accessibility, a reception area can be equally welcoming to people with special needs. So, what makes an office reception area accessible and inviting? Here are a few ways to achieve that.
Seating
Provide comfortable furnishings slightly more than what is needed. Cushion and chair with and without armrest, seating materials like fabric or (synthetic) leather that are easy to clean, maintain and durable.
Reception Counter
Receptionist should have sufficient space to work, provided adequate storage to keep clutter out of sight, given the necessary office equipment so he or she does not have to leave the counter for too long. If there is a need for better privacy, full or half-height dividers is a good option. Otherwise, an open reception area is always more approachable to the guests.
Design
Most of the companies will have their corporate branding well incorporated into the design of office reception area.
Lighting
Fluorescent light produces cold and blue-tinged light. It makes guests feel less welcoming. Thus, we recommending the use of soft LED lighting or allow more natural light entering to the space. Since waiting is unavoidable at reception area, good lighting also facilitates visitors to read or write while waiting. (Read: Visual Contrast in Building Interiors)
Technology
Wi-Fi has become an essential facility. Make your Wi-Fi available to your guests and having a mounted television broadcasting the latest headlines.
Things That Are Good to Have
Coffee table, umbrella holder, water dispenser, mints, magazines, essential oil diffuser (use sparingly) and indoor plants can make your area more delighting. Remember to frame and display the awards and accreditations you have acquired throughout the years.
Accessibility for Office Reception Area
Reception area is a place embodies company philosophy, vision and values. It should accommodate visitors with special needs if a company is advocating for inclusiveness. In some countries, there is even regulatory requirements for accessibility that businesses need to comply. Here are some tips.
Signage
Install clear, large and contrasting (colour) signages with symbols and Braille at eye level. Avoid using confusing and hard to understand symbols in the name of creativity. Start from outside the venue, signages that are easy to see and read can lead visitors to the office in shortest period of time. Signages should also be used to lead visitors to facilities such as accessible restroom, lift and elevator.
Obstacle-Free
It could be difficult for visitors with mobility aid such as wheelchair to move about when a reception area is cluttered with unnecessary furniture and oversized potted plants. Also, wide automatic door and (portable) ramp are always recommended. (Read: The 7 Principles of Universal Design)
Glare Reduction
An over-glared and illuminated space is not friendly to people with visual impairments. It makes your visitors difficult identifying their way. With the use of matt-finished flooring and wall, screens and curtains, glare problem can be greatly reduced.
Hearing Loop
Hearing loop system makes sound clearer to people with hearing aid. We do not affiliate with David Moore but his video clearly explains what hearing loop system is.
Dropped Counter
We have talked about reception counter earlier on and for a better accessibility, we recommend incorporating dropped service counter to the main full height counter. Wheelchair users can easily sign documents, making payments and communicate with the receptionist this way.
Endnote
Every reception area is unique and designed to serve different business's needs. A reception area for a pediatric clinic is very much different from a reception area for a restaurant or co-working space. Contact us if you are looking to create a brand new or renovate your current reception area for greater accessibility.