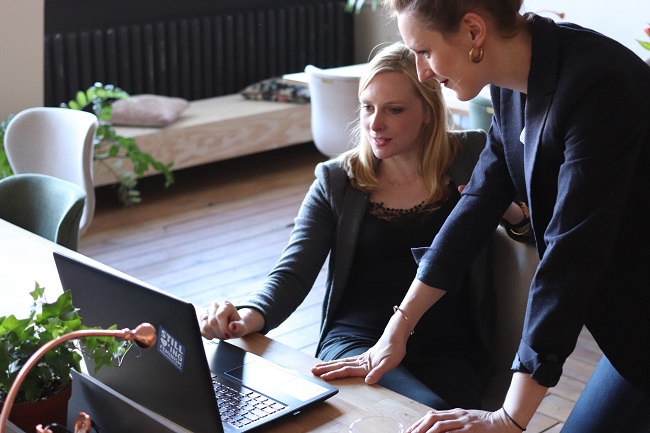 When it comes to making a decision whether to adopt a traditional or modern workplace practices such as hot desking or office hoteling, it could be hard for a company to decide which suits its on-site and off-site staff the best. 
Dynamic Workplace Practices
With more and more companies practicing work-from-home arrangement, engaging part-time employees, consultants or contractors to cut fixed overhead costs especially during this difficult time because of COVID-19 pandemic, marrying traditional and modern workplace practices can be a solution to reap the benefits of both. But how?
If you have read our blog Hot Desking and Its Problems and know what is office hoteling about, you may consider to have fixed and assigned desks for your full-time employees, and hot desking or hoteling for your part-time employees and consultants.
Part-time employees and consultants usually do not report to the office on a daily basis and hence each one of them do not really need an assigned seat. In order to better control the occupancy of free-float seating to prevent conflicts, a company can consider office hoteling over hot desking, if it has a considerably higher number of off-site staff. 
The Benefits of Office Hoteling
For Companies
Companies can cut down their real estate footprint if significant portion of the task force consist of off-site employees, where desks could be left empty most of the time. This saves up some business operating costs.
For Full-Time Employees
Full-time employees do not have to go through the hassle of looking for a desk because free-float seating does not apply to them. Team members do not have to hunt down each other on a daily basis as well. This keeps productivity and staff satisfaction in check.
For Part-Time Employees
Part-time employees, consultants or contractors feel valued and have a peace of mind because they know they will have a workstation reserved for them at a specific date and time, for a designated duration. The ability to have control over space utilization increases productivity and morale because they do not have to work in the pantry anymore due to lack of available desks.